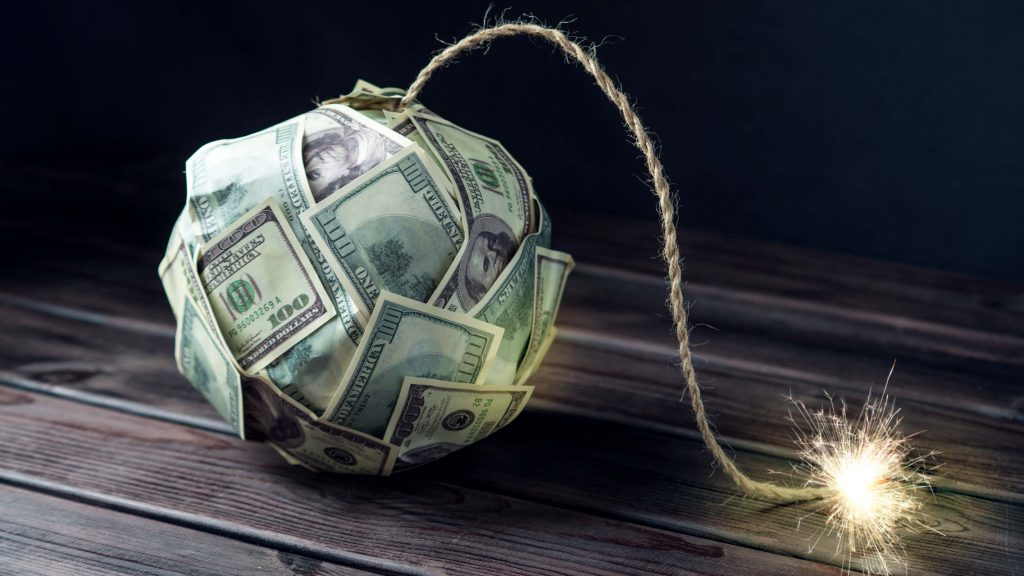 'Businesses exist only to serve its customers'
Entrepreneurship and business have their own thrill. Moreover, it has become a trend where if you want to be successful or earn more money, become an entrepreneur! But, the reality is far from the movies of success stories of various businessmen. Every year, lakhs of promising companies go out of business. Some fail to find new customers; some fail at the hands of bad management, while some crumble amid the sheathlike competition.
A report from the Ministry of Corporate Affairs stated that 36% of the total 18,94,146 registered companies closed down in India by May 2019. The highest number of companies belonged to the business service sector, standing at 3,81,789. 

There are numerous other factors, which can or cannot be in the control of an organisation, that can take a company to a path of slow death. Companies that are effective in tackling these factors get to taste success.

The Factors that kill a business
Closing a business is one of the most challenging decisions for any entrepreneur. However,  several reasons create a chain reaction that ultimately leads to a shutdown. These factors include:
Lack of Innovation
As a business owner, you can chase your customers with all your resources. However, you can lose out on retaining them to more innovative competitors. 
Customers crave constant innovation in products or services in exchange for their money. You can successfully differentiate your business and navigate the competition if you constantly innovate to offer better products and services to your existing or potential customers. A perfect example is the case of Uber Eats and Swiggy. Swiggy offered numerous other innovative features such as 'Health Hub', 'Jumbo orders', 'Swiggy Genie' etc., while Uber Eats only stuck to food delivery before being sold to Zomato.

Same Goal, Same Means
The advent of newer and smarter technologies has taken the customers' mindset to a whole new level. Now, customers want as many alternatives as possible to a primary product or service. For example, OTT platforms are witnessing unprecedented customer traffic as they fulfil the same goal of watching the movie but provide efficiency of watching it anywhere and anytime. 
The same principle applies to a business selling products to customers. If your competitors are utilising advanced technologies to offer efficient products, your products will become as redundant as a disc drive in a laptop if you continue to use primitive methods.

Inability to Adapt and Serve
While running a business, one thing is certain: customer taste and preference are ever-changing. There was a time when customers thought of touch screen phones as a lousy investment. Fast forward to now, qwerty keypad phones are out of business. You must be aware of the customers' behavioural changes and adapt operational policies to match customer interest. Your products or services should align with what the customers want at all times.

For example, since the beginning of the COVID pandemic, big banks began to see fewer customers who wanted to open a new account. The reason: Customer preference changed against anything that needed their physical presence. Banks that were aware of the change quickly adapted fully to online account opening and regained their demand back to pre-COVID times. Many others lost.
Similarly, in the restaurant business, people who made a swift shift to cloud kitchens and focused on the delivery business are surviving, whilst the others have gone belly-up.

Unsatisfactory Customer Service
Most businesses that fail find common ground on their mentality that customer service ceases to exist after they have sold their product or service. Research and analysis show you will always find successful businesses engaging with their customers beyond sales to offer the best possible post-sales experience. They build their brand after assuming their customers as the most vital stakeholders and make customer-oriented decisions.

General Motors failed and ultimately quit the Indian markets as it constantly showed ignorance and apathy towards its customers. Though a famous brand in the US, it failed to identify the cries of its Indian customers for an inadequate number of customer service centres and bad quality car service. Although the quality of the cars was better than the rest, it failed to find customers due to the lack of customer orientation. Other brands like Kodak, Nokia, Onida, and many others met with the same fate.
Amazon has built a solid business based on credibility post-sales with returns, exchanges, etc. Similarly, while others issue you a credit note, D-Mart returns your money without any question. And, Maruti dominates the private vehicle market based on its credible network of services at a reasonable price. 

In the end, it does matter
Entrepreneurs can have a foolproof business plan and a team of experienced professionals and still find themselves losing the game. It is important to understand that business is a continuous process of evolution and requires positive change towards one single goal of customer satisfaction. As the competition is never-ending and the market factors are dynamic, all you can do is innovate, adapt, improve and serve. When you direct your business decisions towards customer satisfaction in all aspects, you divert from the path that forces many businesses towards a slow and unfortunate death.