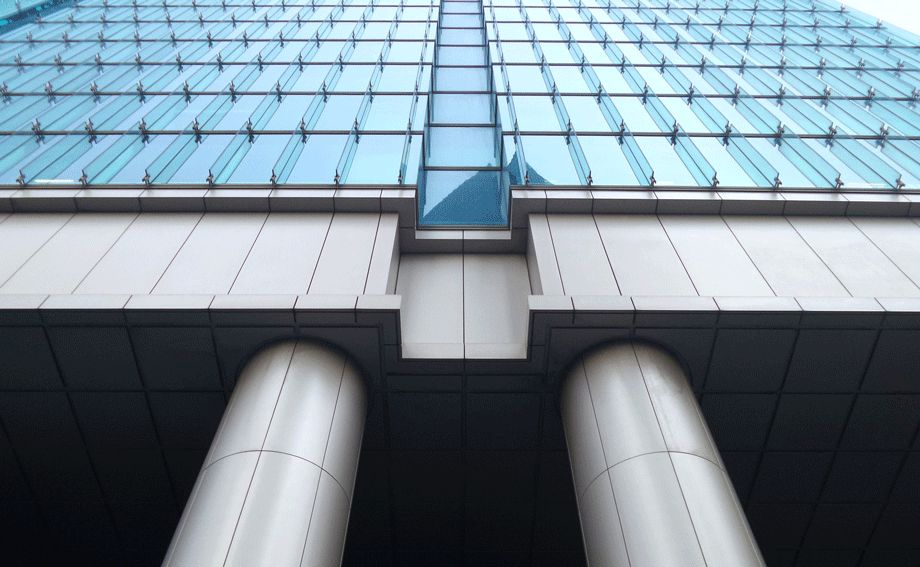 How strong is your brand in your customer's mind? How strong will it be six months or two years down the line?
These are important points which I'm sure you're working on. But are you taking the right steps?
In the past decade, businesses could leverage clever marketing strategies and throw money to dictate their brand image. But not anymore. Your brand is no longer guided by what you want customers to believe or the size of your office.
Your brand is what people say about you when you're not in the room. — Jeff Bezos
So what does it take to build a powerful brand? Take FAANG companies, for example. What helped Facebook, Apple, Amazon, Netflix, and Google build their brands?
---
All Happy Companies Are Different
Thus said Peter Thiel.
Think about it. Facebook, Apple, Amazon, Netflix, and Google, are all unique. Each of them started by fulfilling a unique need of its users. Each of these unique companies created enormous global value.
Yet, we barely know about the assets they own, the people they employ, or the technologies they use. These companies have built enormous value thanks to their intangible assets.
Here's what I mean.
We use Facebook and Apple every day. But we rarely interact with their employees. Google, Netflix, and Amazon are integral parts of our daily lives. But how often do we visit their offices or speak to their executives?
Organizations of yesterday built themselves on hard, tangible assets. Those of tomorrow build themselves on soft, intangible ones. That's the most crucial aspect all successful companies of today have in common.
4 Proven Ways to Build Intangible Assets
Intangible assets like patents, systems and processes, distribution networks, and a robust user-experience, help companies build powerful moats. Their competitors can create many features and products, but they cannot create another version of them. We cannot have another Google, Apple, or Facebook.
How can your organization build such moats for your own business? Here are four proven steps:
1. Focus on Differentiation
If you want to create and capture lasting value, don't build an undifferentiated commodity business. — Peter Thiel
Most leaders want their company to be the largest or the best in the business. This approach means the company still does what others do – only better. And it's a matter of time before another company relegates them to second or third largest or best.
But being different? That has tremendous value. Differentiating your business makes your customers associate with your brand in a novel or unique manner. It also makes brand value the most important factor in a buying decision, even more than price. As a result, your business escapes competition and commands a premium while your competitors fight the price war.
Small- and medium-segment cars compete on the basis of price. But premium cars like BMW, Mercedes, and Audi have their own place in people's minds.
This differentiation dictates people's buying decisions much more than the price. Differentiating your business demands searching for blue oceans.
How can you do it? Read on.
---
2. Build Ecosystems Around Customers
Most companies obsess over their products and competitors. But outstanding companies obsess over their customers and build irresistible ecosystems around them.
Think of Google. It was the twenty-first search engine. But while most search engines tried to keep visitors on their site for as long as possible, Google did the opposite. It sent visitors to pages with relevant information, thus, giving them what they wanted.
But the search engine giant wasn't satisfied with a single product. Instead, it continued delighting customers with other novel offerings that eventually became essential and bound us in an unparalleled ecosystem. (Can you imagine traveling without Google Maps or working without Gmail today?)
Ditto with Amazon. The company that started off as an online bookstore is now into groceries, streaming music and videos, and everything under the sun. Have a look.
Successful companies are not just customer-centric; they build ecosystems that bind customers and build stickiness. The businesses of the future will thrive because of ecosystems, not individual products or services.
---
3. Get in a Different Business
Many inside-out companies see customers as "unpredictable, varied, fickle, stupid, shortsighted, stubborn, and generally bothersome," wrote Theodore Levitt in Marketing Myopia. They keep devising ways to get money from customers. But the disruptors and market leaders adopt the outside-in approach – they focus on building trust by creating value for their customers.
When you focus on trust, when you excel at giving people what they need, your perspective changes from your products and services to adding value to people's lives. And you'll automatically build great products and services.
Here's an example. Last week, we wanted to buy something online. A website offered the same product cheaper than Amazon. My wife still chose to order it from Amazon. When I asked, she said, "What if the other company doesn't deliver or doesn't take back the product if it's not what we expect? With Amazon, we have that peace of mind."
I always tell my team, "We are not in the business of selling products or services. We are in the business of building trust." Trust is the single most influential factor in a buyer-seller relationship, more so in the virtual world.
---
4. Build a Solid Foundation of Culture and Governance
Most young people are eager to work at FAANG companies. This is not just because of the brand name. It's also because of the culture in those companies that encourage people to learn and grow. And when people leave these companies, they get snapped up by the corporate world.
One pillar such cultures get built on is innovation. Companies encourage teams to build for the future, make plenty of mistakes and learn from them, and scale up initiatives that show promise.
Google offers employees 20 percent of the time to work on their own projects. Amazon is open about its failures. For a long time, 3M enforced the rule that 40 percent of its annual revenue had to come from products that didn't exist five years ago.
Governance is another pillar on which such a culture gets built. These companies hold themselves to such high governance standards that people respect them and demand that they continue to maintain, if not improve, those standards. It's why any questionable move by behemoths immediately comes under the micro scanner in mainstream and social media.
"Your company's culture is not what you say it is, it's what people do every day," Peter Thiel famously wrote. Build a culture where people want to give their best each day and you'll build a company your customers fall in love with.
---
Final Thoughts
Every company wants to build a powerful brand name. The most effective way to do that and build a competitive edge today is to build robust intangible assets.
To build such assets:
Focus on being different instead of being the best or the largest in your industry.
Don't just give customers what they want. Build an unparalleled ecosystem around their unaddressed wants and needs.
Get in the business of building trust. In an increasingly virtual world, it's the single most influential factor in a buyer-seller relationship.
Encourage a culture of innovation and good governance so people can give their best at work.
You don't need tall buildings or structures to showcase your prowess. Focus on the right things. Everything else will automatically fall into place.