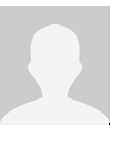 Dr. Abhijit, Director with Giltedge Financial Counsel Pvt. Ltd., is associated with SME Value Advisors as Consulting Director on a need-based basis. He brings with him 29 years of experience in consulting and strategic management with specific focus on new business initiatives. He has worked in senior positions with Indian subsidiaries of two global investment banks, served on the board of a leading co-operative bank, spent time with manufacturing and consulting sectors in a wide variety of interesting engagements. Understanding of business issues and eyes for details make him a great resource on Financial Modeling and Business Valuation, end to end structuring and integration in Mergers and Acquisitions, setting up internal procedures and operations in businesses etc.
His academic record is quite exemplary with high ranks in all the professional examinations such as CWA, CA, CS and CFA. He was recently awarded a PhD by IIT Bombay for his pioneering work on 'Factors influencing investments into Indian states'.
He has been sharing his experience through executive education engagements, delivered through various platforms including Dun & Bradstreet, CRISIL, Shailesh J. Mehta School of Management, IIT Bombay, Giltedge Financial Counsel Pvt. Ltd. and several other esteemed organizations.