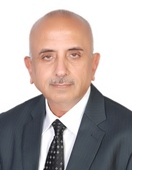 V. Sankaran has more than 35 years of illustrious experience in Banking and Investment Banking, in different parts of the world. His last assignment as a banker was country head of Bank of Bahrain and Kuwait (BBK). Today, he adds value to businesses through cross border transactions focusing on structured trade finance, non- recourse export factoring and securing business to business (b2b) associations for Indian companies with Korean Multinationals. Arranging technology from North America to Indian corporate is another passion of Mr. Sankaran.
He is a Company Secretary (CS) from the Institute of Company Secretaries of India (ICSI).
He guides the team on multi-dimensional challenges to Emerging Corporates/SMEs.
He can be reached at vs.infinite@gmail.com