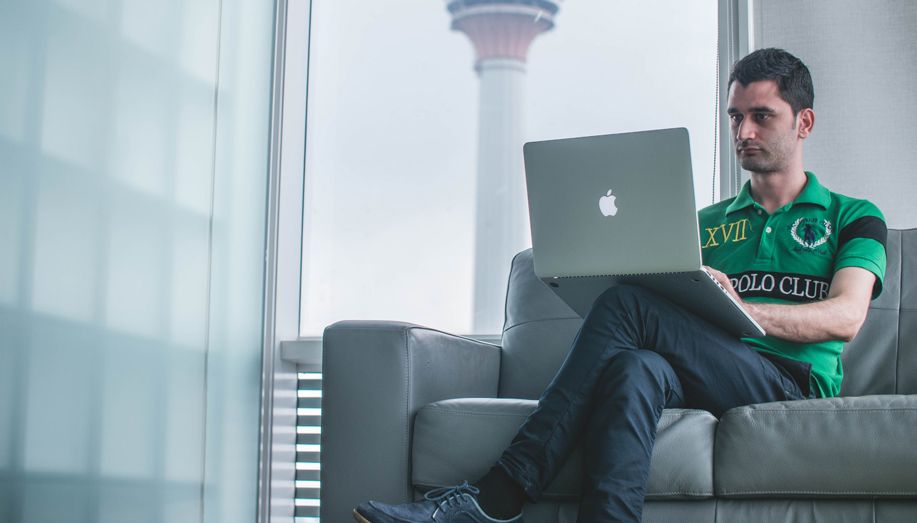 Two months ago, I did something nobody enjoys doing. I fired a senior colleague at SME Value Advisors.
Don't get me wrong: this wasn't because of downsizing. (In fact, we're hiring even during this period.) It was because I finally had to address the fact that the colleague wasn't performing at his job.
I had interacted with this individual a few times while he worked at reputed companies. I felt he would be a good fit to grow SME Value Advisors, and hired him. But within three months, it became clear that I had made a mistake.
He demanded a salary equal to what he drew at his previous company. Our firm burned cash to match it. He said we needed a nicer office if we wanted more business. So we moved to a larger, posher area. He wanted autonomy and I gave it to him. But he never kept up his end of the bargain.
Warren Buffett looks for three traits while hiring people – integrity, intelligence, and energy. If the first trait is missing, he doesn't look any further. I focus on two additional ones – discipline and commitment. Integrity was not a problem with this individual. But on all the other aspects, he bombed.
He showed no resourcefulness to tackle challenges. His lack of energy was evident in everything, from the way he shook hands to the way he conducted himself at work. During the lockdown, his discipline worsened, indicating his lack of commitment. He wouldn't revert for weeks on the status of tasks. Finally, the water level rose above the head and I had to sack him.
The above experience reinforced three important lessons I've learned about hiring people. I hope you find them useful too.
---
1. Remain Mindful While Hiring
Hiring fast can make us feel like the business is growing. Businesses hire as if they're playing fast chess because they need a job done quickly, or because capital is available. But what are the odds that you'll find someone good when you hire at speed? And what are the repercussions of hiring at scale?
When you scale with ineffective people, your startup's or business' output could drop by up to 90%, Charlie Songhurst says. This is not just because of people's low productivity, but also because managing them takes a toll on you. You're always fire-fighting instead of delegating tasks and focusing on the bigger picture.
Take your time to hire people, especially for senior positions. It might feel counter-productive at that moment. But in the long term, it'll decide the path for your company.
Which brings me to the next question: How does one identify whether the individuals possess the traits we look for?
---
2. Look for The Right Traits
It's tempting to hire an ex-colleague or someone with distinguished credentials on paper. There's nothing wrong with feeling impressed by achievements. But as Buffett says, those are not qualities that set winners apart from the rest of the pack. What sets winners apart is how they use their intelligence to solve your problems.
Degrees, awards, and experience highlight the past. You hire for the future. Anyone whose skills cannot help you solve future challenges is a liability. So look for people who function well in the real world, not just in a boardroom. Such people are assets. And to build a value-creating business, you need plenty of assets.
I've been experimenting with something new lately. During interviews, I ask people how they can demonstrate the five traits: integrity, intelligence, energy, discipline, and commitment. I also senior-level applicants what they would do if they get the role. This gives me insights into their mindset an overview of how they apply the above traits. Let's see how it works out.
These steps help us identify whether the person will be a good fit for our firm and culture.
---
3. Fire Early if You're Wrong
"I have never regretted firing someone. I have only regretted how late I did it." – Anonymous
It's not necessary that the person who appears as the best fit is the best fit. While gauging their skills, you're essentially guessing. And the thing about guessing is that you can get it wrong.
At such times, leaders could get emotional, like I did. I felt obliged to the individual since he had left a lucrative job for me. I kept hoping that he would eventually prove his worth. But your experience must have shown you the same thing as mine, that in 90% of cases, the day when they take up the reins never arrives.
Don't be afraid to let people go. But I'm not advocating knee-jerk firing either. I'm asking you to give people the tools to prove themselves: systems, processes, guidance, and ample opportunities. And as a good leader, your gut will tell you when the time is up. It's futile to stretch a chewing gum after that.
It might hurt in the moment. But it feels incredibly liberating afterwards because you realize that you did the right thing, and you can move forward with more speed.
---
Summing Up
An organization's effectiveness depends less on software and more on people. After all, the people drive the software and not vice versa. This is why it's important to:
Be mindful while hiring (especially while hiring leaders).
Look for the right traits in the people you hire.
Let go of people early if you realize you were wrong.
What are the lessons you've learned when it comes to hiring? Do share. I would love to hear from you.